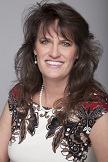 Nip Tuck Remodeling—On Time, On Budget, On Purpose
We are a full service remodeling company serving Snohomish and King Counties. We specialize in interiors and help homeowners make kitchens and bathrooms their favorite room in the house. We do this through a systematized approach to remodeling and a goal that the only surprise at the end is how fantastic it looks!
At Nip Tuck Remodeling, we understand that a successful remodel doesn't happen by accident. We take the time to plan ahead eliminating costly surprises and delays along the way. Nip Tuck Remodeling is a leader in the industry, read more about them here.
Happiness Guaranteed…we promise to take our clients on a journey that fully explores their needs, creates a vision of space & aesthetics they love at a price that they can afford. We can promise this because our team will make sure our clients are in alignment with needs, space, aesthetics & value BEFORE we swing a hammer. With our systemized approach to execution and an On purpose attitude, we guarantee that Happiness is an expectation on each & every Nip Tuck project.