Our Process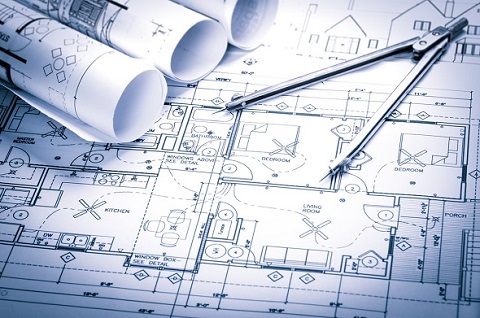 STEP 1
The consultation, information gathering and 'get to know you' step. We'll share our process and discuss specifics of what you want & need from your space. This is the fun step because it's when you get to share your dreams and ideas with us. This step happens in your own home and you'll want to set aside about an hour and a half during M-F business hours.
STEP 2
You are ready able & willing to invest in your home and through the interview step, WE (meaning homeowner & contractor) have determined that the project would be a good fit for both of us. We will draft a pre-construction development agreement for signature with a target range or value for your budget and ask for a retainer to begin the design process. We take this seriously and ask each & every client entering into this step to acknowledge that by engaging our team, that you intend Nip Tuck to build the project and that if/when the time comes that we need to refine a budget to meet expectations, that you will work with us to do so until we have it right. This is a process and we are experts at navigating it.
STEP 3
Feasibility & Flow. This is the phase that will focus on defining the function & flow of your new space and will be the driver of our scope of work and preliminary budget. We will take detailed measurements and photos of your space, discuss in detail what matters most to you and will create up to 3 options for our first floor plan meeting. Once we land on a preliminary plan, you can expect to see a budget begin to come together for you.to make informed decisions and enable us to start layering the aesthetics into the plan.
STEP 4
Aesthetics & Refinement. Once we know you are pleased with the floor plan, our team can work on refining the details of the space and we are able to begin selecting materials & finishes. Our Designer will work with you to specify every last detail as well as preparing all the drawings & elevations that our team will need to finalize pricing and ultimately to build the project. During this phase, we will also hold a Trade Day at your home so that our sub-contractors can visit the site and provide us with an accurate bid. We will massage the scope of work & the budget together so that the final plan meets with your approval on all levels.
One of the primary keys to happiness relating to our work is at this very point in the process! The reason I can guarantee that our clients are happy is that we make sure you are absolutely Happy with the plan, the aesthetic AND the value before we even swing a hammer. Because we have such a precise method of executing our projects, I know you will be Happy at the end if you are Happy at this very moment. The words "good enough" and "fine" mean that we are not there and will dig into what needs to happen for you to say emphatically Yes – I love it! April Bettinger, Owner/Founder of Nip Tuck Remodeling
STEP 5
Contract & preparing for construction. All the details and decisions are made and it is time to sign the contract. We will prepare a document for you and ask for an initial deposit that will enable us to order all the materials and gather the resources needed to build your project. This will typically happen 30-90 days prior to our start date and will give you plenty of time to prepare for our arrival. Our contracts are fixed fee with a few variables that are identified in the budget.
Our team will prepare a detailed schedule and invite you to our Builder Trend application so you can view all the activities related to your project. About 1-2 weeks before construction begins, our Project Manager will meet with you to discuss all the logistics of day to day activities and help you with any last minute preparations.
STEP 6

Execution. We bring your dream renovation to life! Nip Tuck Remodeling closely follows our project timeline, keeping you informed of progress and answering any and all questions. The communication "circle" is a daily priority for us that involves the jobsite (your home), the Nip Tuck office, and direct communication with you, the homeowner. We meet weekly with each & every client to discuss the current week, schedule and a 1-3 week look ahead so you are always prepared for what is coming and decisions you may need to make. Our workers are thorough, clean and we make the process as comfortable for you and yours as possible. Our clients love our attention to their comfort!
A successful remodel never happens by accident…we deliver on time & on budget projects because we are experts at planning & anticipating with exceptionally skilled craftsmen…nobody likes surprises because they usually cost time, money and satisfaction
STEP 7
Completion: We finalize your renovation project on time and on budget because of our On Purpose methodology. Our final day on the project is meant to be a celebration to review the process and to deliver a space that you and your family will enjoy for many years to come. Our Project Manager and Trade Partners have already done thorough punch lists and your only job at this point is to move in, enjoy and let us know if anything needs more attention. This is our favorite part and it is truly gratifying each & every time. And with every client project, we follow up to ensure everything is working. We also answer questions about the care and maintenance of your new space. Know that Nip Tuck Remodeling is available; we are here to help.
STEP 8
Your Contractor for Life! We want you to know that we are here for you whether you need us to come back to make a repair, to perform another project or even as a resource to refer you to specialty trades in the future.
Contact us. We'd like to hear what you' re thinking.