Team Build
The Team-Build Advantage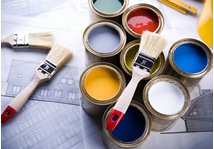 At Nip Tuck Remodeling, we prefer the Team-Build method because it's how we can deliver the most value and service to you. Team-Build is a process where the homeowner selects a building and design team to assist with the remodeling project from conception. The contractor and designer(s) work together from the onset with the homeowner to manage costs and guide the project design based on a predetermined budget range. We call it the "team-build approach."
The Traditional Approach
In contrast, the traditional method involves an option for the homeowner to bid the project work out to separate contractors or specialists, yet they may not know one another, nor are they working together, so the design and budget goal may not sync up. Also, because there is no central project communications hub, this lack of team cohesiveness may lead to time delays or conflicts between project design and execution.
An All-Around Exceptional Product is Our Focus
Nip Tuck Remodeling's Team-Build method allows all the members on your project to be involved from the very start, working toward the same goal. This is a distinct advantage for you. As a Team-Build contractor, we have extensive knowledge of real costs and can design a project that fits your budget parameters. Our goal is to design the project to fit your needs and investment level. If a problem arises during a Nip Tuck Remodeling project, we take care of it.
Here Are Your Specific Team-Build Benefits
Streamed line communication due to the design and construction administration being done by a collaborative team.
Because the builder is part of the design process, the team can work together sourcing a combination of artistic and value oriented products. Installation questions and issues that may drive cost are also discussed in this stage of the process.
There is an increase in simple communication and design changes go through a smoother process to assure accurate execution.
With the team build approach there is a better opportunity to build to the desired investment level.
Most importantly the builder and designer are on the same team rather than adversaries, which assures a better end result...A happy customer, a customer for life.
Contact us for a free consultation